Ministry of Education
Department of Higher Education
National Centre for English Language
ELT Conference 2021
Theme: Empowering Teachers and Promoting Students' Engagement in the New Normal
Call for Papers
This special programme organized by the National Centre for English Language offers great opportunities to the ELT teachers in all universities and colleges to share their innovative ideas, methods and approaches with their colleagues either through presenting papers or facilitating workshops.
The aim of the conference is for participants to share innovative and feasible ideas on effective ways of conducting academic courses or programmes in the new normal while empowering teachers and promoting students' engagement so that they will be able to cope with the disruptions and drastic changes in education. The theme can be explored via practical or research strands in such fields of study as teaching language, literature, linguistics, teaching using technology, assessment, syllabus design, and curriculum development.
Each paper presentation or workshop must reflect the theme of the conference. Each session is scheduled for 30 minutes including the question and answer. You are requested to send the abstract and the attached form to the National Centre for English Language no later than 16:00 hours, 31 December, 2020. The Conference Planning Committee will inform proposers the results by 15 January 2021. Soft copies of both abstracts and full papers are to be sent to [email protected] by 7 February, 2021.It is necessary that your abstracts and papers meet the following: requirements.
Paper Format
Paper Size
A4
Maximum
12 pages
Title
not more than 15 words
Abstract
150 – 200 words
Full paper format
Font type – Pyidaungsu
Font size – 11
Line spacing – Single
Margin – Left 1.25″, Right, Top and Bottom 1″
Character Format
| | |
| --- | --- |
| Title | Pyidaungsu 12, Bold, Center, Title Case |
| Author name | Pyidaungsu 10, Left Superscript No. |
| Heading | Pyidaungsu 11, Bold, Left |
| Subheading | Pyidaungsu 11, Bold, Left |
| Abstract text | Pyidaungsu 9, Justify |
| Body text | Pyidaungsu 11, Justify |
| Page number | Pyidaungsu 8, Top Centre |
* No indentation in the first line of each paragraph
Additional Annotation
| | |
| --- | --- |
| Table heading | above the table, Pyidaungsu 9 |
| Figure caption | below the figure, Pyidaungsu 9 |
Criteria For Acceptance
Abstracts outside the word limit will not be accepted. All abstracts will be evaluated by the Conference Planning Committee. Relevance to the theme of the Conference and the originality of approach are among the major considerations in the acceptance of papers. The Committee reserves the right to decline paper/workshop proposals without providing reasons.
Details of Presenter(s)
Name(s)
Institution
Position
Home Telephone

Office Telephone

Email
Contact Address
Qualifications
Number of years you have taught English
Courses you are currently teaching: (e.g. Communicative Skills, Business English)
Field of study you are interested in

————————————————————————–___________________________________

Other professional information (e.g. training courses delivered/conference presentations/publications)

_______
Photos from ELT Conference 2020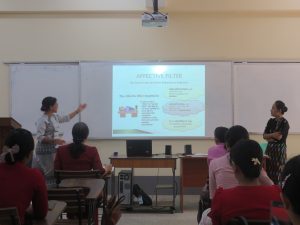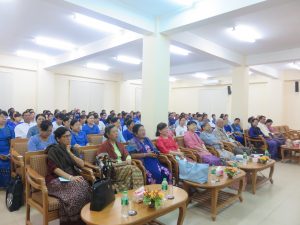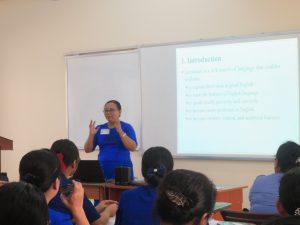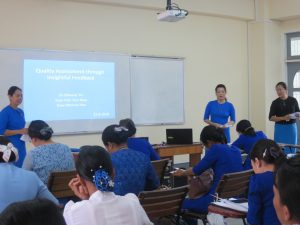 Leave a reply